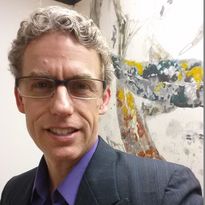 Ian Powell, MS, CCC-SLP
​
Speech-Language Pathologist
Ian Powell has been practicing Speech-Language Pathology for 20 years. He has worked with people with special needs since 1991. Interests and skills include Autism Spectrum Disorders, Articulation and Oral Motor Disorders, Orofacial Myology and Tongue Thrust, and Cognitive Processing. Ian obtained a Master of Science degree from Portland State University. Ian holds a Certification of Clinical Competence from the American Speech-Language Hearing Association and licenses to practice in both Oregon and California. He has one son and a granddaughter.
---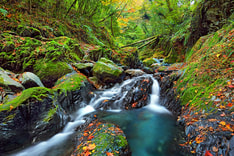 Susan Marto Crowell, MS, CCC-SLP
​Speech-Language Pathologist

Hello! I am excited to be partnering with Speech Therapy Associates. I have over 30+ years experience as a Speech Language Pathologist and I am still passionate about my chosen profession. I currently serve part-time as a Clinical Adjunct Supervisor in the Communication Sciences and Disorders program of Pacific University.

I have had the opportunity to work in may different settings, with a diverse range of children who have communication needs. My areas of expertise and passion are in providing comprehensive communication therapy services to young children and their families, including those with:
Autism Spectrum Disorder
Speech Motor Disorder/Childhood
Apraxia of Speech
Down Syndrome
General Speech and Language Delay
Emotional Trauma
Stuttering

Some of the advanced trainings and certifications I have include the following:
PROMPT
Hanen - It Takes Two to Talk, More Than Words and Talkability
Picture Exchange Communication System (PECS)
Speech Generating Devices, Programs and Talkers
DIR Floortime
I look forward to partnering with you to provide the best services to your child!
---